We are determined to make PT Coco Murni Prima Jaya Product as a National and International quality standard.
We are determined to improve the quality life of all parties involved and giving our good service.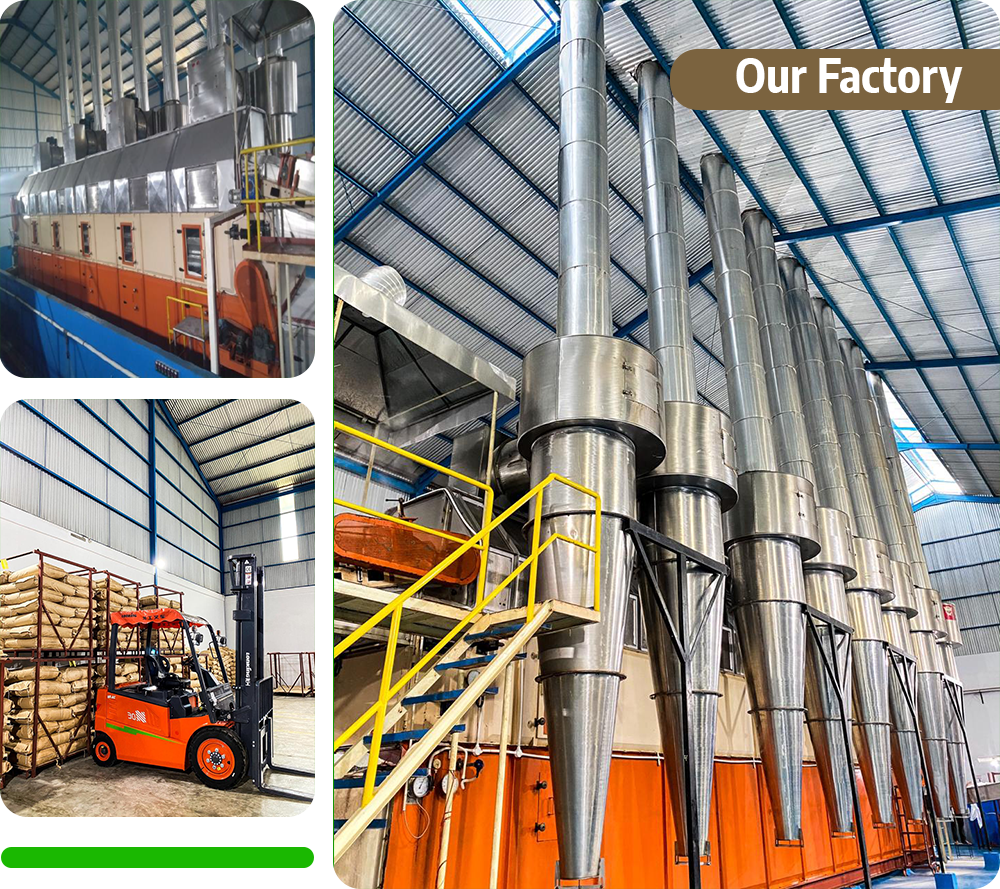 PT. Coco Murni Prima Jaya is a manufacturer who produce products from fresh coconut, which we transformed to Desiccated coconut powder.
Since we have started business, we continuously grow each year. Our factory is located in North Sumatera Province, Tanjung Pura, Langkat. With More than 200 employees. Moreover, we have reliable, trained and dedicated employees, who carry out lots of innovation and technology.
Our brand now is sold to domestic and international markets, most of them which we'd produce has exported to USA, Europe, Middle East and Asia.
Now, we are processing the ISO 9001 Quality Management System. the Food Safety Program FSSC 22000 and also HALAL certificate, so that it is able to prove our commitment to quality our product which can give the benefit for all parties.

To Produce the good quality of Desiccated coconut, we are using the fresh premium quality of coconut as the raw material. Moreover, our Desiccated Coconut products are free from any preservaties or chemical.
Our company product two types of Dessicated Coconut which are Desiccated Coconut High Fat Fine Grade and Dessicated Coconut High Fat Medium Grade.